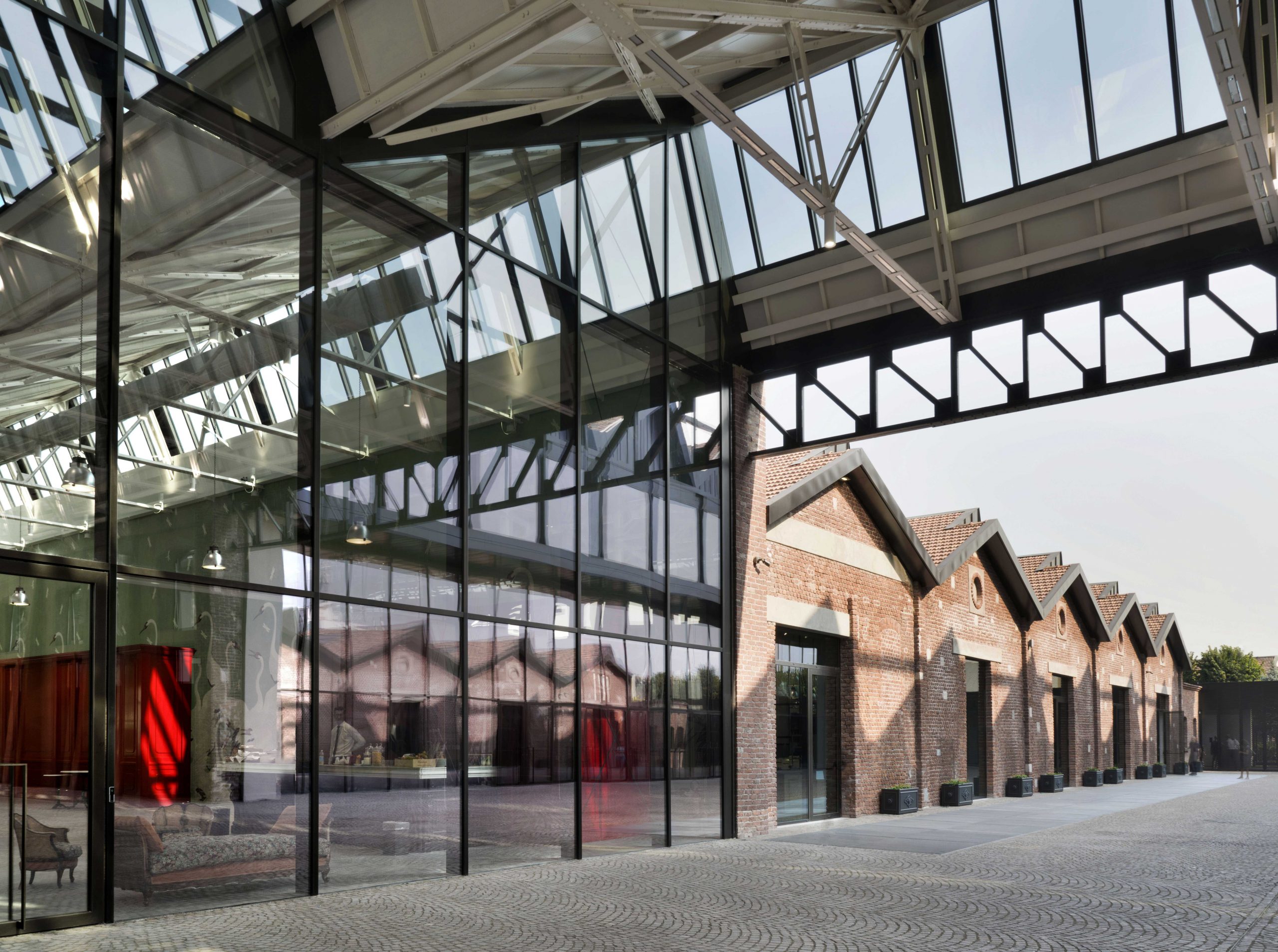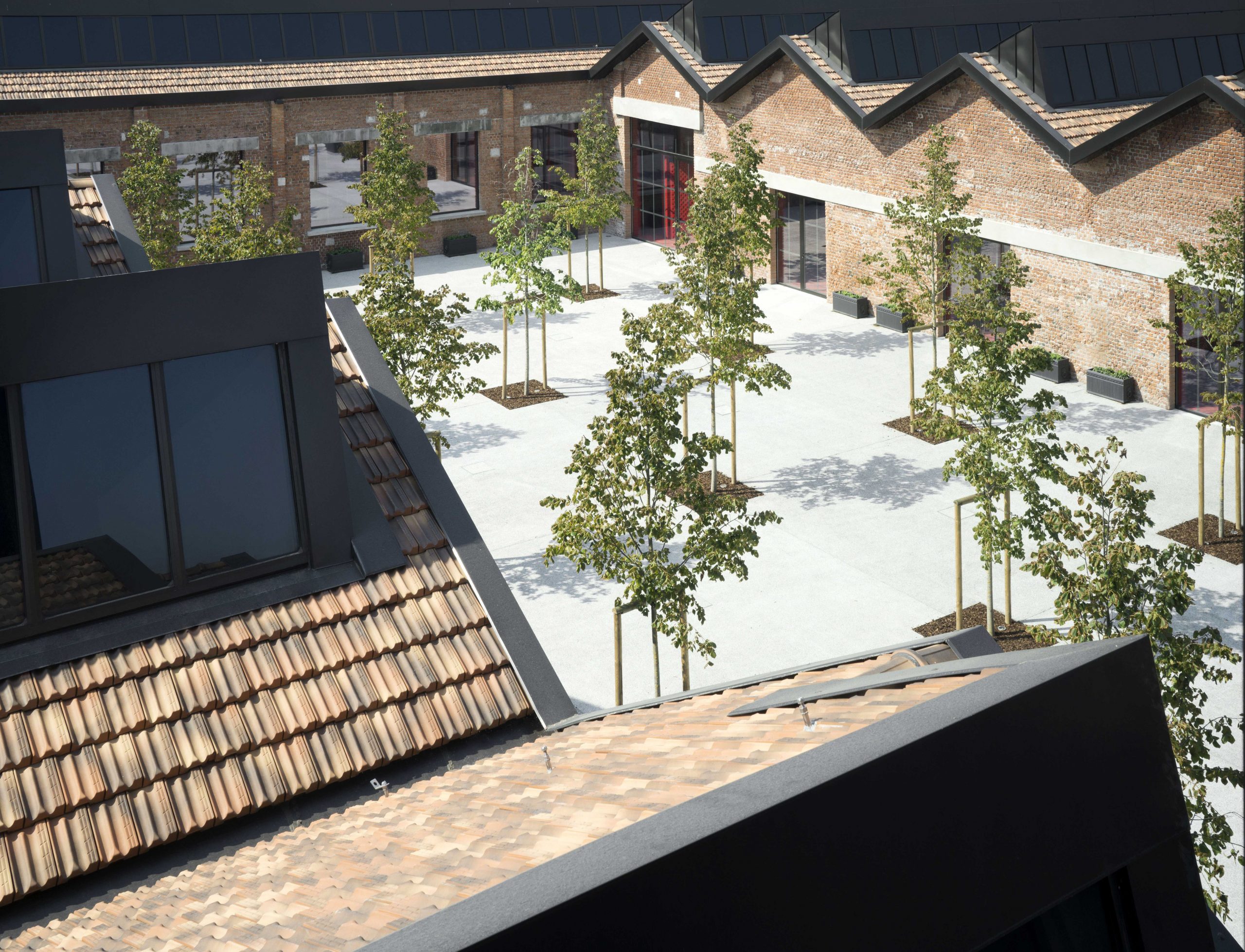 Here is where excellence, cultural exchanges, innovations, and imagination are cultivated with daily passion.
The extraordinary design blend makes the Gucci Hub a special place: a large open space of 35,000 square meters where creativity takes shape to become our everyday reality, and where everyone is able to express themselves.
The Gucci Hub was strongly desired by the vision of our president and CEO Marco Bizzarri.
The former Caproni aeronautical factory built in 1915, ha been transformed into a contemporary 100% sustainable project.
Their vision is rooted in the aim of making an impact, not only from an aesthetic point of view, but also from a sustainable and human one.
They believed that being able to realize an inspiring, yet efficient structure would make a meaningful change for every person working at Gucci, and beyond.
And it doesn't end here. Furnishing the individual areas was an effort in tailor-made personalization: theater armchairs, old bar worktops, armchairs and tables help create a pleasant atmosphere where everyone can be themselves and feel free to give their contribution.