LEARN
OUR HISTORY
— We are marking our centenary in 2021 passing through a long history of Dream-makers and their realized dreams.

— Our history starts with Guccio Gucci opening the first workshop and store in Florence in 1921.

Many pieces of our path have been collected in the Gucci archive, which can be found in Palazzo Settimanni in Florence.
— Acquired by the family back in 1953, it represents more than just a physical part of the brand, but also a metaphorical one. In fact, throughout the past it has been a factory, a workshop, and a showroom.
"The archive is a memory palace" says Valerie Steele, director and curator of the museum at the Fashion Institute of Technology, who collaborated on the layout and curation of the public spaces.
Like a treasure chest holding more treasure chests inside, the archive is divided into themed rooms, named after the mantra-like words that are part of Gucci's lexicon, words chosen to denote certain stages in our creative journey.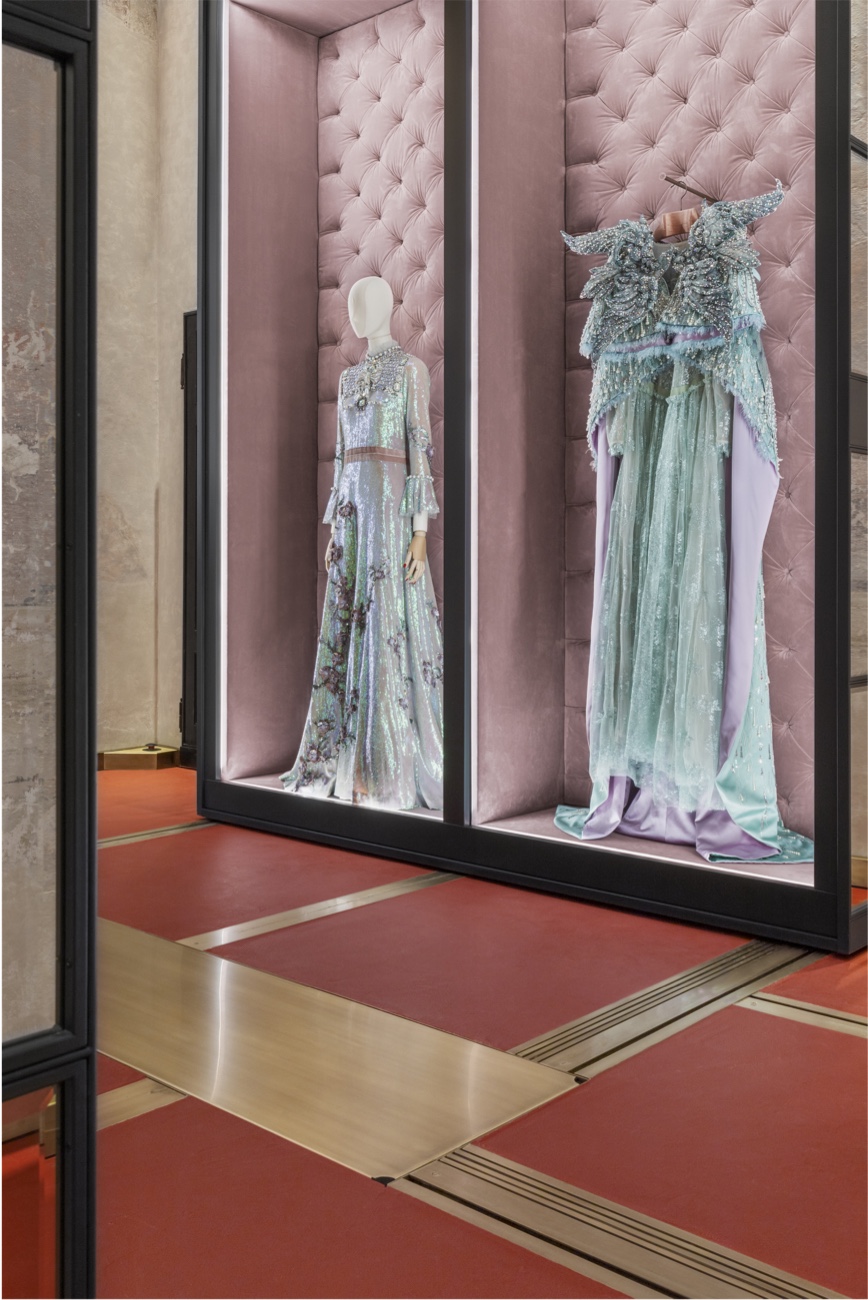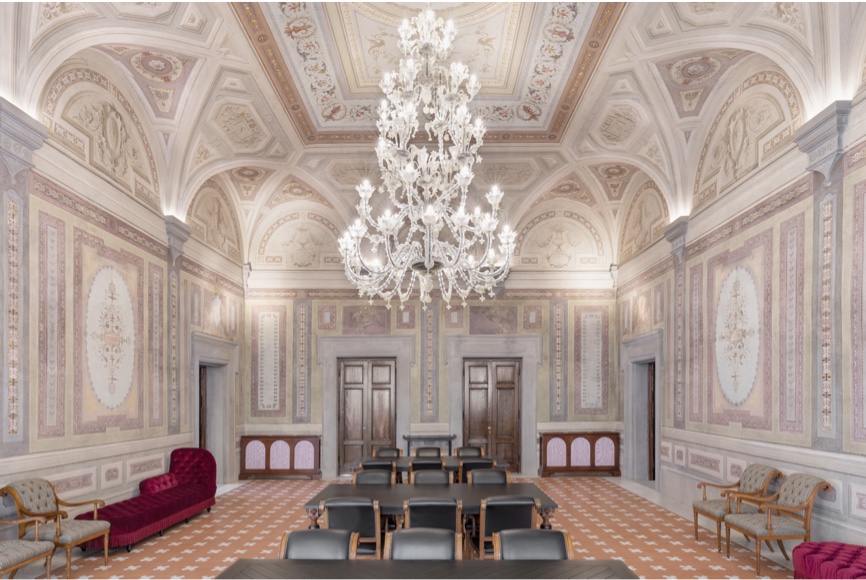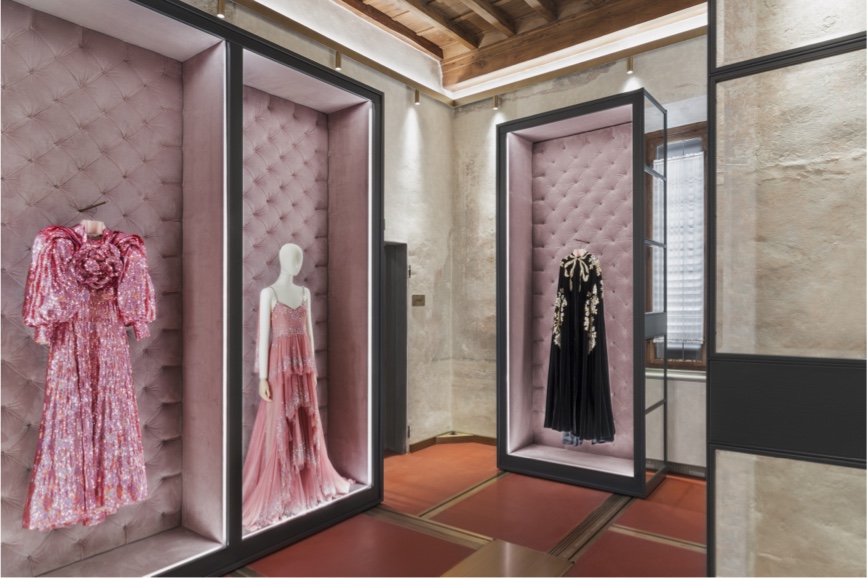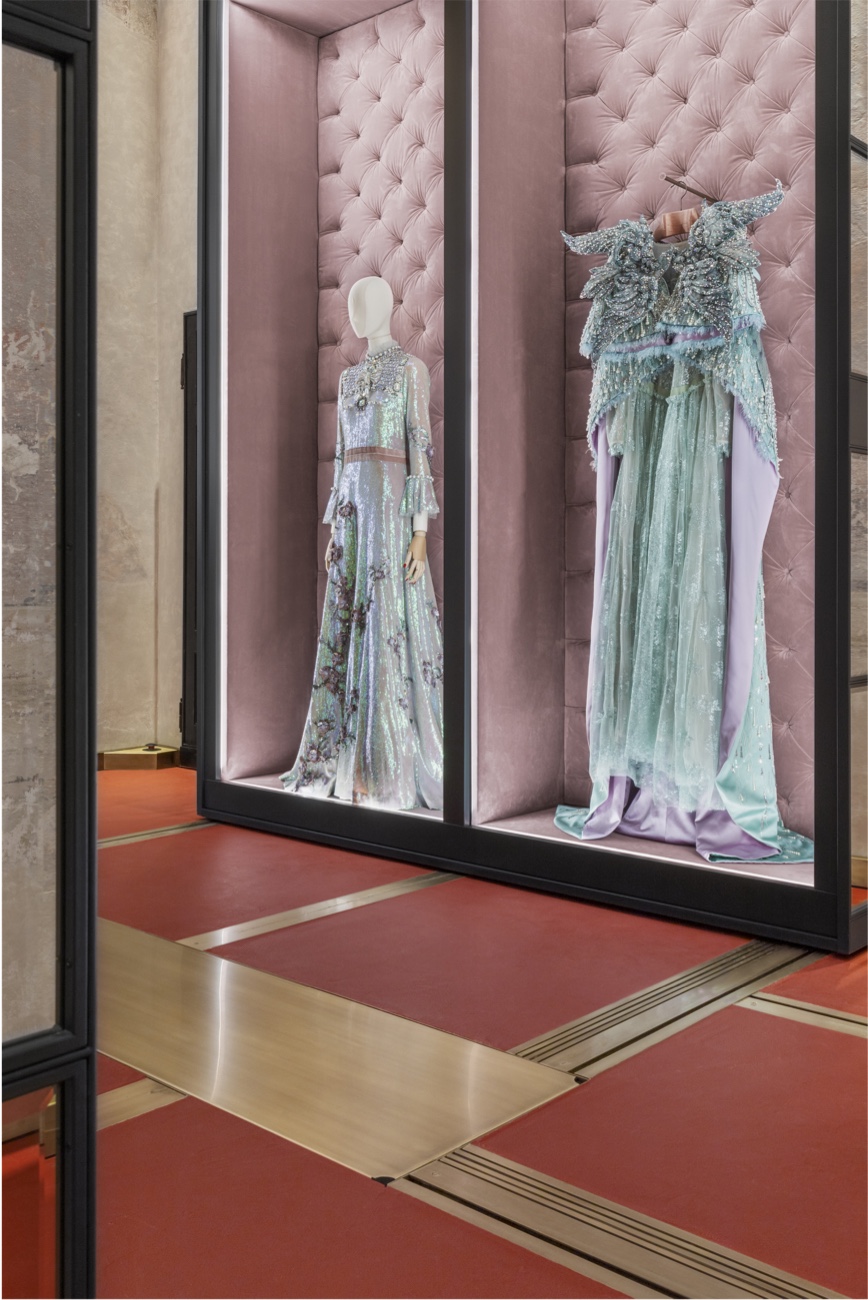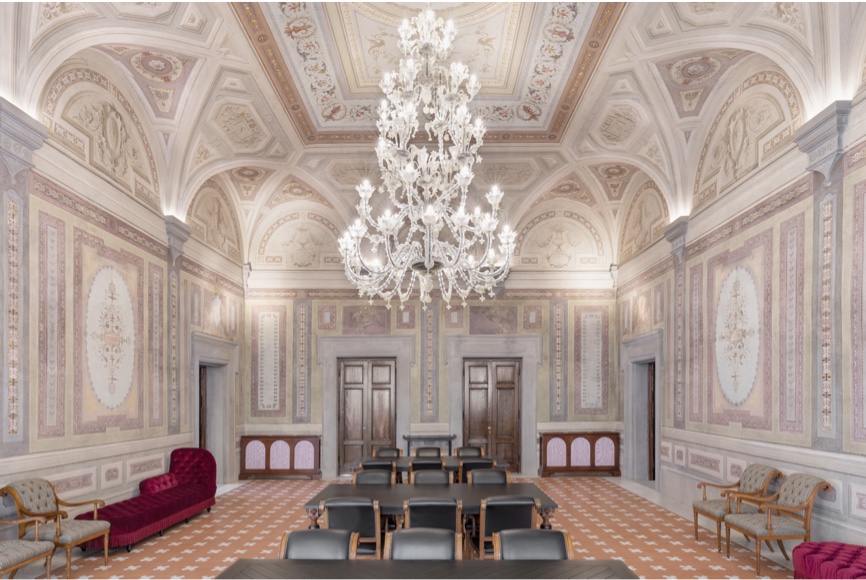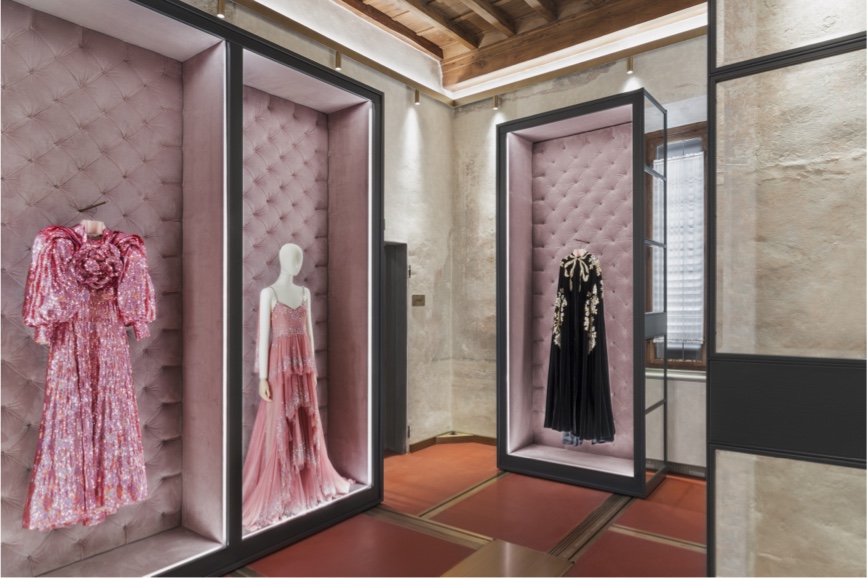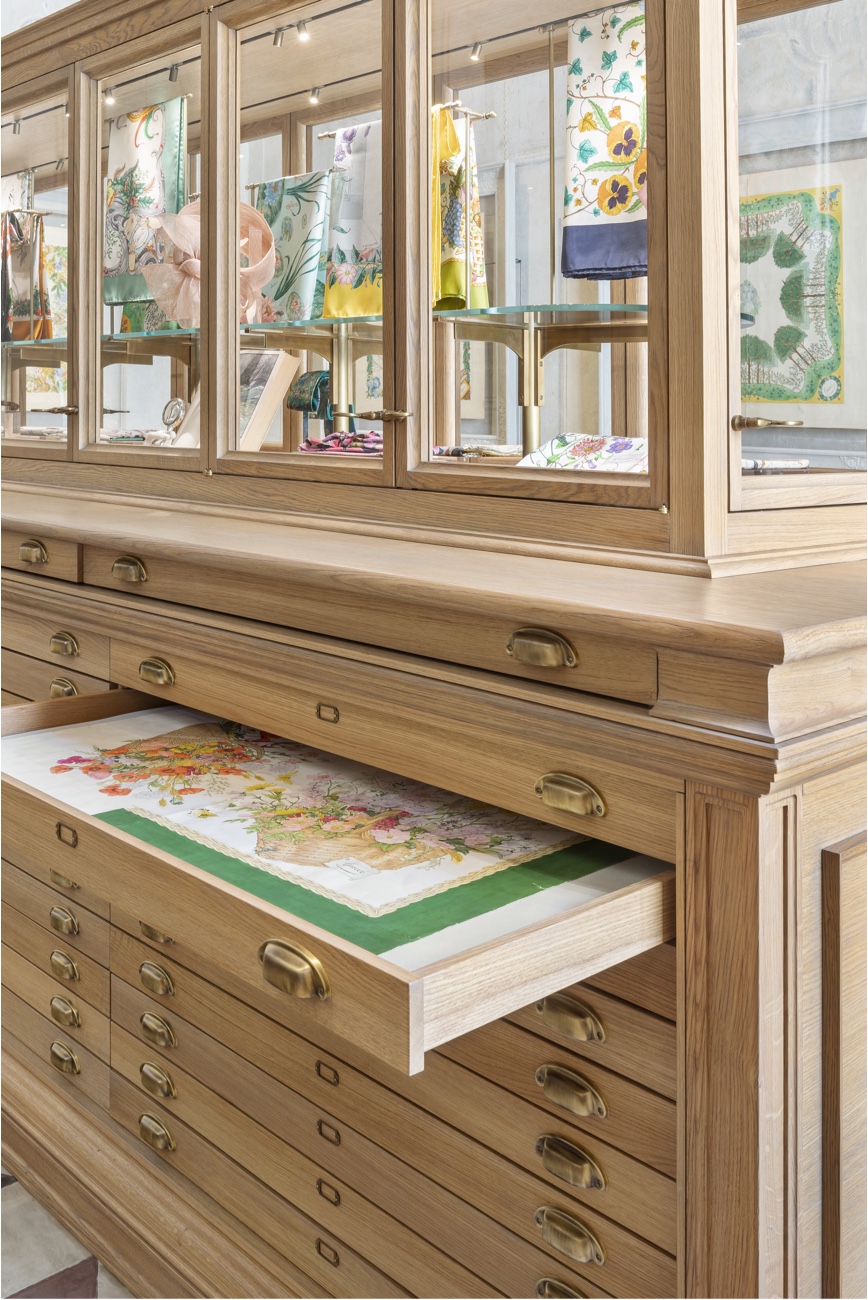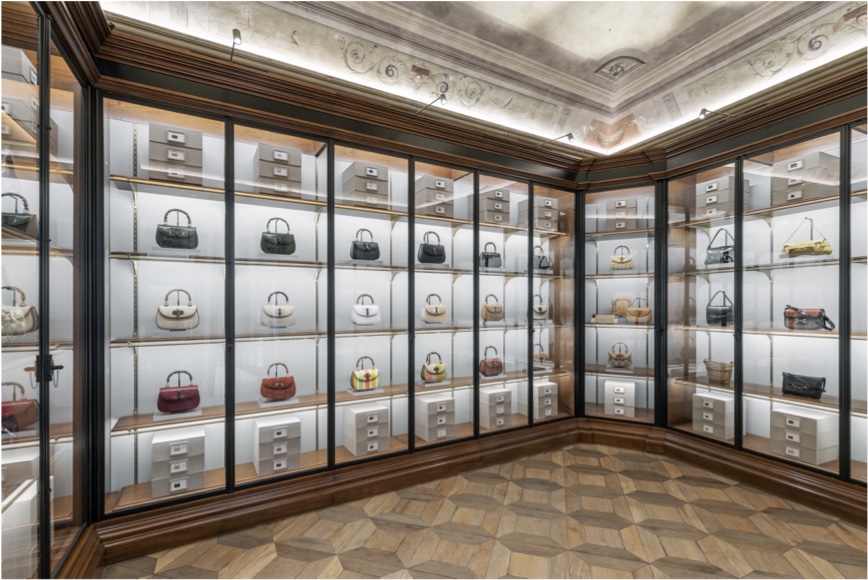 What you will discover
What you will discover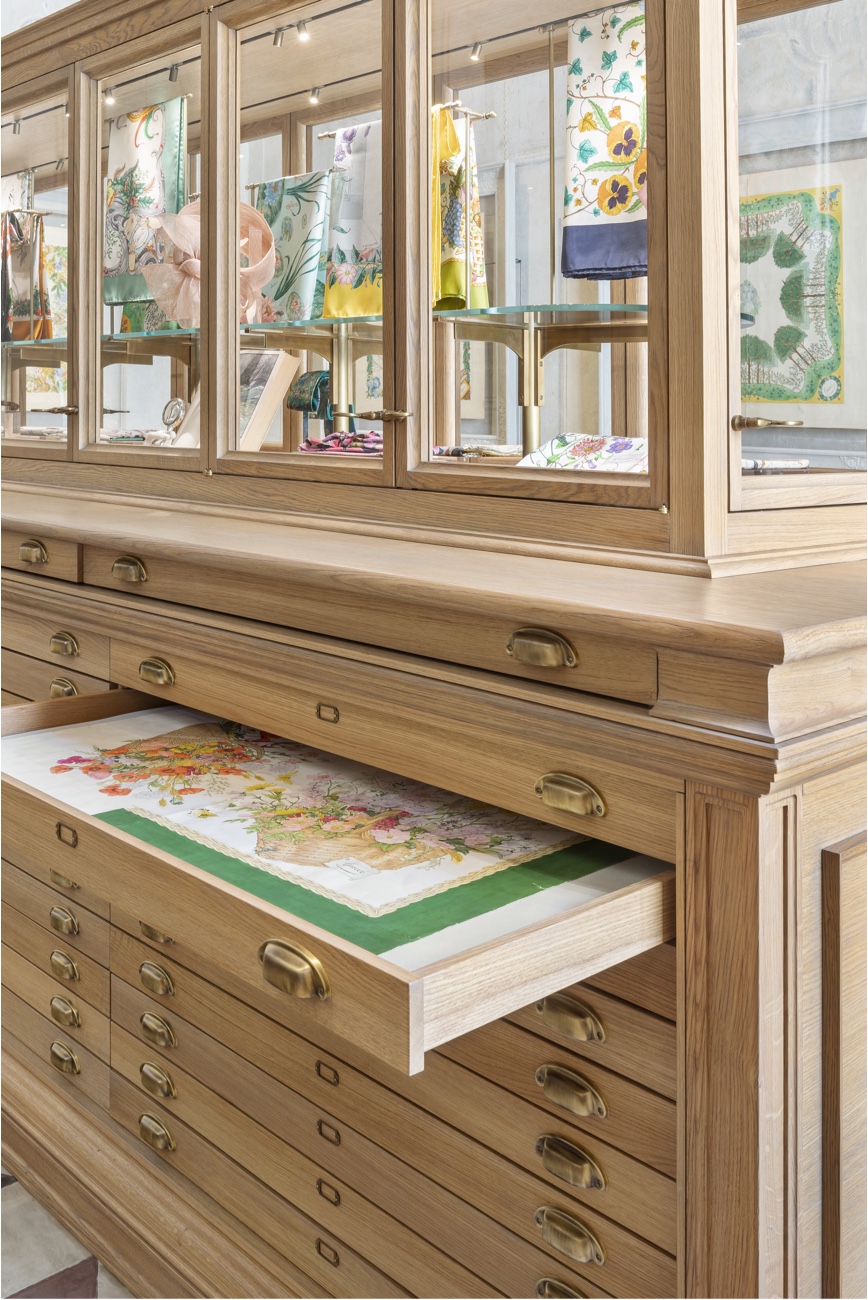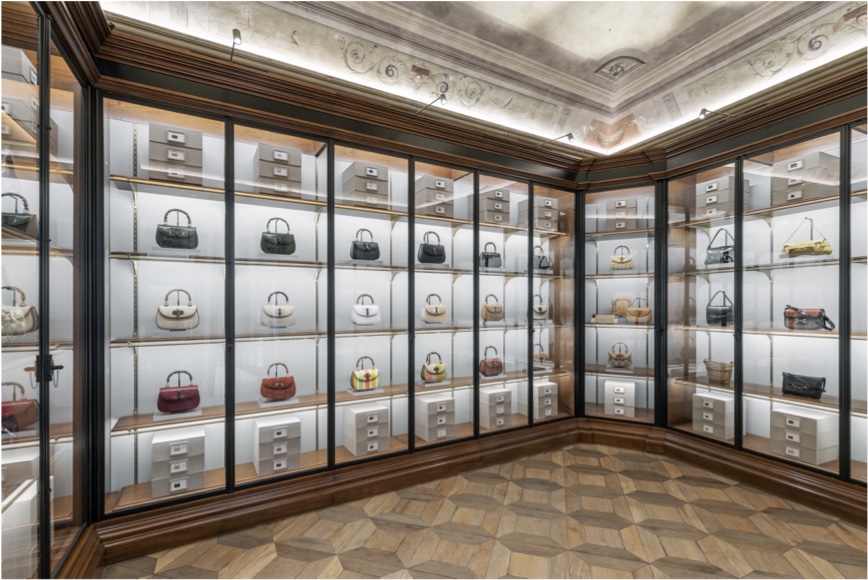 — More than a historical space, this is a centre for study and for fostering dialogue with the contemporary.
Palazzo Settimanni guards and protects, amuses and surprises: it is not only a collection of beautiful artefacts but also a living, constantly evolving work in progress.
The ground floor houses the collections of vintage handbags (the Hortus Deliciarum hall), small leather goods and vintage belts (the Prato di Ganimede hall – the field of Ganymede), an exhibition room (the Swan hall), vintage and contemporary jewellery (Le Marché des Merveilles hall) and vintage luggage (the 1921 Rifondazione hall).
Textile creations, scarves, dresses, and footwear are displayed on the first floor, where space is divided into rooms with evocative names, such as Orto di Giove (Jupiter's garden), The Alchemist's Garden, Serapis, and Aveugle par Amour. Lastly, on the second floor, we find the Façonnier des Rêves hall.
It is also home to Gucci Education, a unique space that offers training opportunities for the brand's employees. A physical location that complements an innovative digital ecosystem, blending traditional learning facilities and new virtual spaces where students may experiment with personalised learning pathways, based on specific needs, interests and abilities.